---
---
Zones within the ANBG
The ANBG is proposing to implement a zoning system for the developed areas of the Gardens.
These zones will be used for management planning and for public orientation.
The zones proposed are indicated in different colours in the map below, or this larger 500 KB map:
At this stage names for each zone are still being discussed.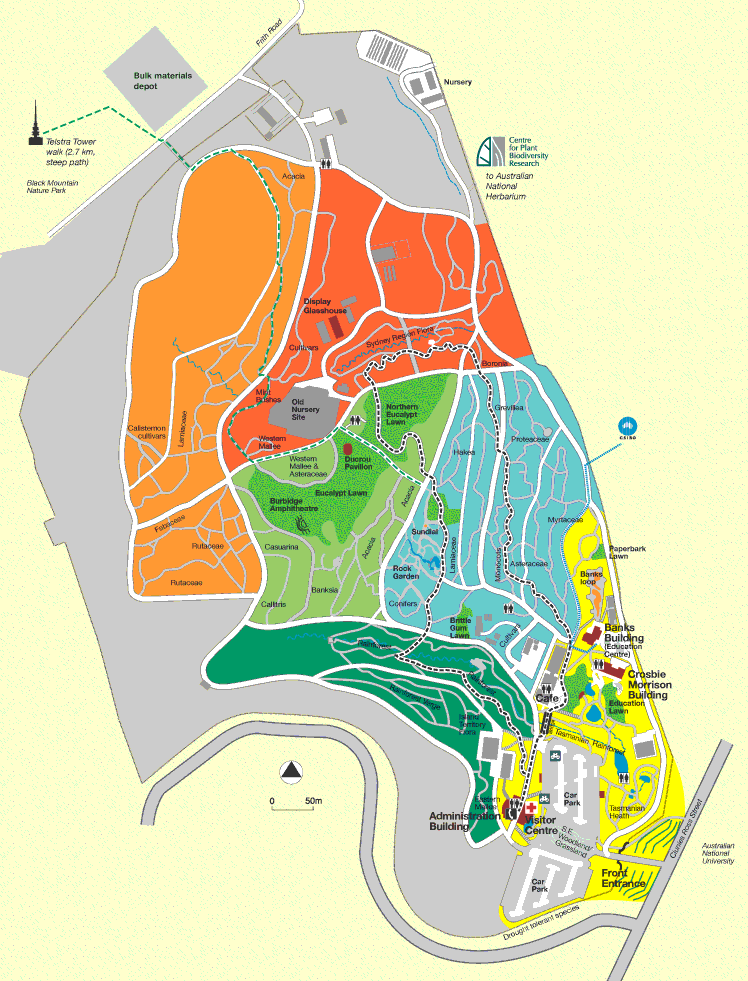 ---
Updated 27 November, 2008 , webmaster, ANBG (anbg-info@anbg.gov.au)
---